When it comes to growing your business from scratch to having a leading presence, it takes a lot of effort.
Thus, before stepping forward to spread out the business to give it global recognition, it is essential to acquire all the beneficial strategies.
Social media is one of those most lucrative platforms, which is highly beneficial to grow any kind of business to the local and global platform.
Social media is the platform where billions of people every day scroll through the screen. Hence the visibility of the businesses increases as it becomes easier to reach out to a large number of people, where it is easier to find out the target audience.
So, what are the multiple top benefits of social media? Have a look.
1. Best way to reach out to a large audience:
Well, there are a large number of people who use social media platforms every day. It is a fantastic opportunity for businesses to reach out to a large number of people who are interested in your service and product offerings.
If you look at the percentages of U.S. adults who use social media sites on their mobile, you can make a very distinct idea of why social media should be your next business target.
At least 73% of the adults use YouTube daily, while 68% use Facebook, 35% use Instagram, 29% are on Pinterest, 27% Snapchat, 255 LinkedIn, and 24% Twitter.
Thus, relying upon these sites to promote your business comes up with numerous opportunities. It lets you get more leads and helps you to engage with your leads on a variety of platforms.
2. Allows you to create more organic contents:
One of the best benefits of social media is that it lets you post much more organic content entirely for free. It opens up a large number of opportunities for your business so that you can easily connect with the many valuable prospects without spending any money. Hence trying out social media to build your brand awareness is cost-effective.
You can easily post as much content as you want. At the same time, you can post a large variety of content on it. Whether it is photos, videos, or some other form of content, you can seamlessly use those to build up top-notch brand recognition.
3. Best way to build your brand: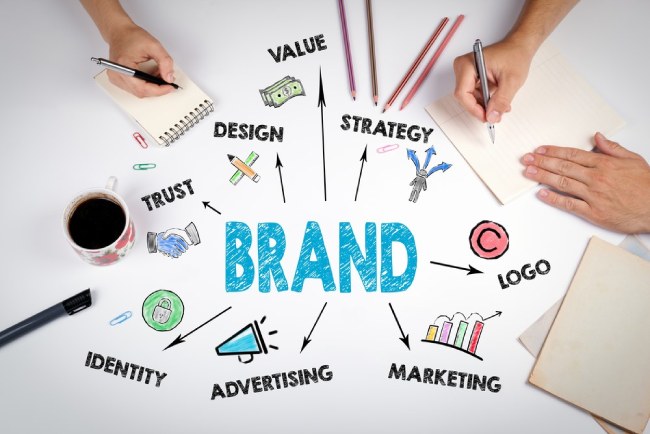 Building your brand can't be easier than using social media platforms. The best advantage of social media platforms is that it lets you build your own brand.
As you connect more with your interested leads, you show them your brand. The easiest way of posting more organic content for free lets you stay consistent with your brand building repeatedly.
It helps in building loyalty for your brand as people become more familiar with your brand. It leads to more conversion rate. Getting more trust in your brand becomes easier as people tend to buy more from those brands whom they know well.
4. Brings more opportunity for referrals:
As you use the social media platform for your business, it becomes easier for you to enhance your business opportunity with more referrals. You can post an unlimited number of contents seamlessly on the platform, and people will share it if they find it useful.
You can either share, retweet, or re-pin the contents on the social media platforms, which allows the followers to share your content along with their family and friends.
It helps you more with a brilliant brand presence. It is an excellent way to gain more trusted leads. It is great to earn more followers who would increase your conversion rate.
5. Easy access to paid advertising services:
Besides organic posting, you can also run paid advertisements here, which is one of the finest benefits of social media.
The social media platform offers its kind of paid advertising, which is more leveraging and dedicated for the platform. However, the social media advertising capability for your business may vary based on the platform you are using.
The paid advertisements come with great business opportunities to connect with more leads who haven't yet heard about your business. You can also customize your ads to appear in the feeds of those who are looking for your service. It is an excellent opportunity to expand the reach of your business.
6. Lets you build a direct connection with your audience: 
Social media is a great way to connect with your audience directly. It lets you know better who is interested in your business as they start following your social media account.
It is simply one of the great ways to know your audience much better. It helps you to deliver content that is much valuable for them. It leads to better engagement on your page.
It offers you the opportunity to provide better customer service. Since you build up a direct connection with your audience, it allows you to resolve their issues easily.
At the same time, it is one of the great ways to gain more valuable insight regarding your customer, which lets you deliver contents that directly addresses their problem.
7. Drives more traffic to your website:
Social media is a great platform to drive more traffic to your business official website. Most of the social media platforms let you post content along with the link to your website.
As you create much compelling content and share it on your social media accounts, your audience will click on that link. This works as a great way of redirecting them to your site, where they can know more about your business.
It is a great opportunity to help your audience get more familiar with your business. Depending on the type of your business, they can also book appointments and pay bills or buy products that offer more conversion rates to your business, which is one of the greatest benefits of social media.
8. Lets you have more valuable insights:
Social media is the best way to gain more valuable information regarding your customers. It helps you to make more and more valuable decisions for your business.
With the help of social listening, you can indulge in discovering how people are feeling about your brand and company.
You can also uncover your conversations regarding your business and answer all the questions regarding your service offerings. It is simply one of the great ways to stay ahead with your strategy from your competitors.
9. Lets you create viral content:
To gain more popularity with your business, you can use social media, which is simply great in it. In case your content turns out to be a very exclusive one, then people will share it on their networks, which, in turn, will create more opportunities for your business to become viral. And this is one of the best ways to increase your business.
Unlike other forms of marketing strategy, your internet marketing with social media gets more chances of shares. Your followers will share your content with other followers, which is one of the great ways to become viral to get more conversion and brand recognition.
10. Lets you evaluate your performance:
With the help of social media, you get better advantages of evaluating your performance. It lets you easily assess your performance, which makes it one of the best benefits of social media. As you run a marketing campaign, you must know how it is performing.
Social media, in such cases, becomes one of the greatest platforms, which makes it easier for you to track your campaign. You can easily see if you can drive more valuable results with your content or not.
At the same time, you can also determine how many people are seeing your posts. You can assess your reach with the comments, posts, likes, and share, which makes it easier for you. This is one of the great ways to understand how you evaluate your performance more.
Conclusion:
So, are you thinking of gaining more popularity with your business to enhance your revenue rate? Then switching to social media is simply going to be the best way to accomplish more revenue.
It not only lets you expose your business to a large number of leads but also helps you to stay ahead of your competitors, which makes the benefits of social media more lucrative for your business.