Are you looking for some easy ways to promote website for higher conversions and traffic? If yes, so don't worry. You have landed on the right webpage. In this article, we are going to discuss 5 best ways to promote your website.
Before jumping on the ways first one should understand the need of promoting a website. As it helps to better understand the concept we are going to talk about.
In current times, creating a website is easy, but if it is not getting noticed by the audience your efforts seem a waste. Hence, having an online presence is highly necessary to grow your business.
This helps to reach a large audience, create trust, brand awareness, positive and negative feedbacks, accessibility, and many more. Now, try these easy ways to promote website.
1. Create Targeted Landing Pages

With an effective landing page, the user gets engaged in your website then your business easily. You know that the user is searching for the product that you are ready to sell.
So your job is to find the audience data which is interested in your products and tailored your pages accordingly. You will need to create a page where they find all the information they need to know about the product. This can be a special promotion of the product that engages users with your product then business.
Moreover, you can build personalized messaging into your page by adding tags for the contacts. The tag is a special label you can use for the website.
This helps you to know about the customer's behavior what they are searching for and reading on the pages. You can think of a tag as a bucket that lists and ensure the relevant content.
If you are creating a landing page with a signup form, must create a tag for that page. So whenever the user joined your page, it will mark as a future personalized email. With the tags, you can easily send automated targeted emails that are linked with your website or you have content.
2. Optimize Your Website For Organic Traffic And Searches

Whenever users search for his query in search engines, there is much business out there and this is called organic search. For example- if you are searching on Google about digital marketing courses then loads of websites will show you. So when you reach on any website to complete your query, it's called organic reach.
You might familiar with the terms like organic reach, brand, product name, etc. If you want to find what terms and keywords are used by users to find you in search engines, Google Analytics is the best platform to get detailed knowledge.
Here you can view the detailed data related to ranking keywords and other information. This can help optimize the website by analyzing the competitor keywords.
Well, keywords are natural. They can be the informational, seasonal, buyer, and many more. So you have to think about the keywords that might help your user to find you. Think and list down the keywords that your user can type and include all of them on your website.
Google Search Console is yet another easy ways to promote website. This helps you to see the site's insights as in clicks, visitors, and broken links that further help optimize the site accordingly. Moreover, we have shared a few tips that better your website's SEO.
• Make sure you have listed the website descriptions, title, and keywords that help users to find you.
• Must add fantastic blog posts and articles that help users to relate with their problem and you can act as a solution.
• Do not forget about visuals. Add images, texts, and other visual elements to your website that boost your search rankings.
3. Get The Power Of Social Media

Nowadays, social media is a top-notch strategy that helps you to optimize the site in a short time. Maybe you are using social media for sharing the content that you have posted on your website.
But do you know the specific way of publishing your content for better reach? If your website is related to e-commerce and giving services to the user then you can promote your services and products easily on social media by using digital ads.
Social media is a big platform, so you have to identify the best model that helps you reach customers easily. You can use A/B testing to know the platforms that do best for your business.
4. E-mail Marketing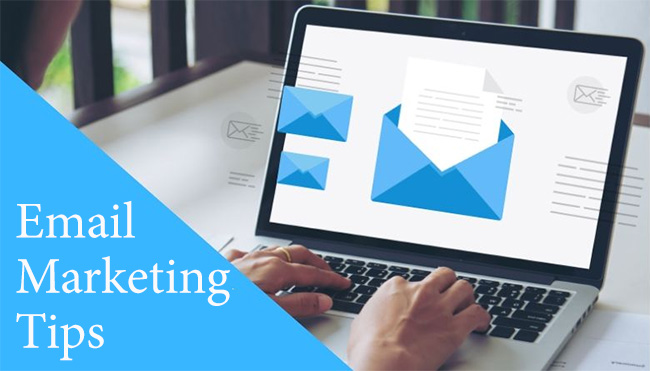 Yes! It still works. Many digital marketers neglect this strategy. Still, it is showing a great change in the website performance. With an automated email like mail chimp, you can get more traffic to the website.
The email is of two types such as promotional and Newsletters. With such quality emails, users can reach your website to know about your business.
The importance of sending an email to the user is you're ready to know about what your user want. This will increase your brand visibility as well as trust. Just keep your content crispy and CTA's great.
5. Do Guest Blogging

Guest blogging is also one of the easy ways to promote website that proved beneficial for both parties. You should invest in a guest blogger that writes great and drive more traffic to the website.
Also, you need to grow more contacts for publishing your article to get more leads and traffic to your website. It is just like a win-win strategy for both parties. Therefore, it is a strongly recommended tactic where you should invest on.
The Bottom Line
Whether you are running a small business or large, you have to invest your little time in the promotion. To do this, follow the above-listed easy ways to promote website, and you will get huge success for sure.