According to Statista, more than 3.5 billion people use social media worldwide. So if you are thinking about creating an extra source of income, monetizing your existing social media accounts could be a good idea.
Let's take a look at some of the best ways to make money on social media.
Suggestion #1 – Create and Sell Digital Products
Many entrepreneurs build their business around digital goods because of how easy it is to distribute these goods.
For example, if you compare e-books to physical books, getting the former only requires you to download a file on your computer, smartphone, tablet, or e-reader. Besides, one copy can be sold repeatedly without replenishing your inventory.
Online courses are another solid digital product idea. GlobeNewswire projects that the e-learning industry is expected to cross 370 billion dollars by 2026, meaning that the demand for educational content will grow. And when there is a demand, there is an opportunity to make money.
Of course, you do not have to stick to educational content. There are other digital goods to create and sell, such as photos and graphics, online ads, downloadable software, mobile apps, website themes, templates, and even video games.
So how does one sell digital goods on social media? Well, you can integrate Sellfy, which is one of the best ecommerce platforms to sell digital goods.
You could also create a giveaway post and ask people to like and share to participate. Mention that even if they do not win digital goods, they can still purchase them on Sellfy.
Providing a discount coupon is another effective method to drive social media traffic to the landing page where you sell digital goods on Sellfy.
Suggestion #2 – Become an Influencer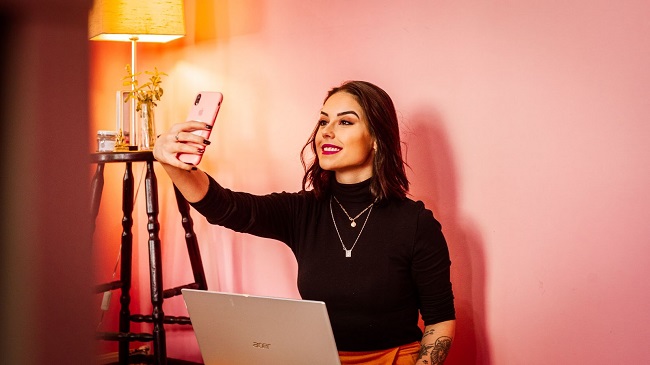 Even micro influencers earn up to 300 dollars per promotional post. A content creator with 5 000 to 100 000 real followers and high engagement is considered a micro influencer. Getting to 5K real followers on Instagram or Facebook (the two most popular platforms) is not out of the question if you:
Create and grow your community
Adopt policies and stick to them
Collaborate with other influencers
Establish yourself on multiple platforms
If you cross the 100K follower milestone and grow your audience, there's no telling how much money you could make.
The most common way to make money on social media as an influencer is to publish sponsored posts. You advertise various goods and services by giving them a shoutout on your social media pages. Just make sure you disclose these posts as sponsored.
Promoting your own products is also one of the options. Since your audience is already following you, they are more likely to trust products created by you rather than someone they are unfamiliar with.
Suggestion #3 – Manage Social Media Profiles
It might come as a surprise, but most celebrities are not the ones behind managing their social media profiles. The best they usually do is provide content, such as pictures, and maybe a few suggestions. However, overall, they hire an individual or an agency and leave the management in their hands.
For some, this approach is difficult to comprehend because it makes little sense to be on social media if you are not really participating in it, right? Well, some celebrities use their status to make money as influencers.
Another social media benefit is that constant updates from a celebrity help them stay in touch with their fans. If you were to look at some of the most popular actors or athletes and their Instagram or Facebook pages, you would notice how much engagement their posts receive.
Becoming a social media manager might not be that difficult if you know the ins and outs of platforms you would have to manage.
Other than publishing content, you will also need to respond to comments, run ad campaigns to promote a page's visibility, and analyze data and identify the trends to build a stronger community.
Suggestion #4 – Publish Engaging Social Media Content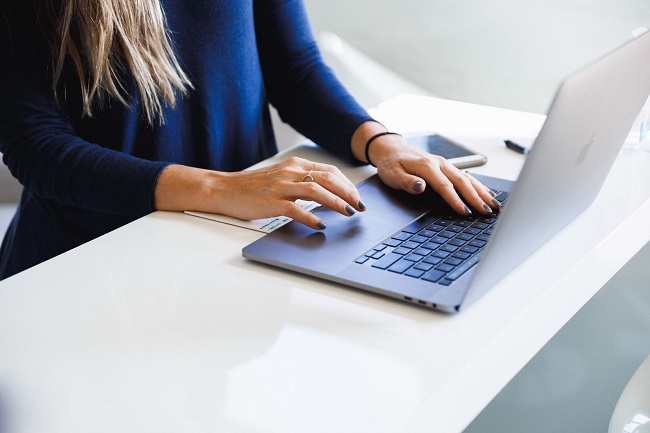 Brands want to establish their social media presence, and engaging content is one of the best ways for brands to distinguish themselves in their market on Instagram, Facebook, Twitter, and other social media platforms.
Learning to create catchy social media content is a good long-term investment. If you create your own Facebook or Instagram page and grow it from scratch due to quality posts, you will have a portfolio to show to other brands that might be looking to hire social media content creators.
Besides, if you have the talent to create engaging social media content, the odds are that various brands might approach you themselves.