Every established brand or emerging brand is recognized world-wide with its logo. Not a single established or emerging organization exists without one.
It has a major impact on brand perseverance by clients and customers. Therefore it is necessary to have a unique logo, but the question is how to get one?
There are hundreds of guide in the digital space but most of them are generic and does not address things on point.
This is a comprehensive guide to design a logo that is segmented into important steps. It will not only help you in making a terrific logo but will enable you to enjoy the journey.
Ultimate Guide to Design a Logo
1. Understanding the importance of having a great logo
Social media handles have a display picture looking at which strangers across the globe decide to connect with you.
Think of the logo as the display picture for your brand. It will represent you in front of millions of people who can be your customers.
It can be your chance to make them curious about your firm so that they can explore your services and products.
First impressions always matter and a logo plays a crucial role in pitching the first impression of your business.
Sometimes just by glancing at it, the customers decide if your brand is the right choice for them or not. This is because the logo is an inevitable part of your firm and it must do exceedingly well.
It will be included in all your branding materials, advertisements, marketing campaigns strategies, sponsorships, proposals, etc.
Even your packaging, business cards, and websites will have it. Therefore it is necessary that you make this visibility count.
A professional and aesthetically appealing design has the power to communicate what you stand for. It will make an everlasting impression so that you can stand out from the competition.
2. Defining the Brand Identity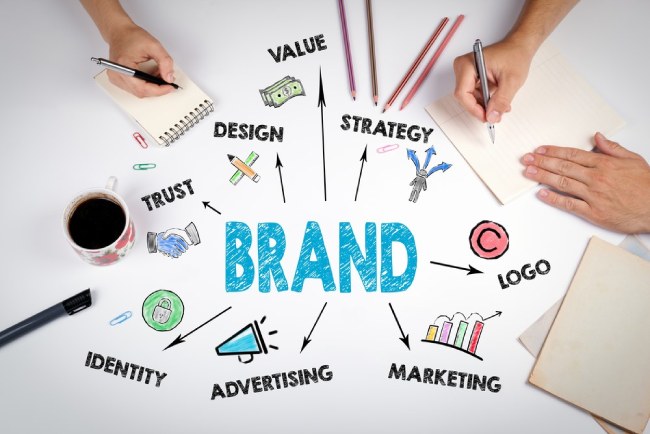 Any guide to design a logo will emphasize the importance of defining the brand identity. The core of a logo should be to communicate with the personality of a brand.
Hence, it is necessary to clearly define the identity with respect to the target audience. All you need is a clear idea of what makes you special and different from others.
Once that is done it is going to be easy to make design choices that complement and meet your expectations.
To get to the bottom of the identity of your company you can try to get answers to the following questions.
What made you start the business?
As a company what are the beliefs and values important to you?
What is something that your firm does which is better than anyone else?
What is it that can make you special to the clients?
What are the three words that you will use to describe your brand?
What are the three words that you would love to hear from your customers when they describe you?
3. Look for inspiration that can mould your design
This is a crucial segment in the guide to design a logo. Looking for an inspiration that can mold the character of the designing process is a tough task.
To pin down the look and feel that you are trying to achieve you need a proper brainstorming session. The following are the three steps that will help you in this entire process.
Stay by the rules – Brainstorming is about writing down all the ideas whether good or bad. Sometimes the worst and horrible ideas can spark conversations that can lead to genius solutions.
Get in the shoes of your target audience – Words that describe your organization and the manner in which they should be perceived must be clear to you. Think and remember what would be important to a customer in your target demographic.
Get everyone on board – Diversity makes magic happen while one individual brainstorming is only fine. Bring people from department, friends, and business patterns onboard for the brainstorming process. It is always better to have more perspectives.
Don't limit your thoughts to the general practices and do not be afraid to think out-of-the-box. As long as it is expressive and pleasing to the eye it should work for you.
If you have any visual techniques that can bring the best out of you for this process, then implement it.
4. Keep a close watch on your competitors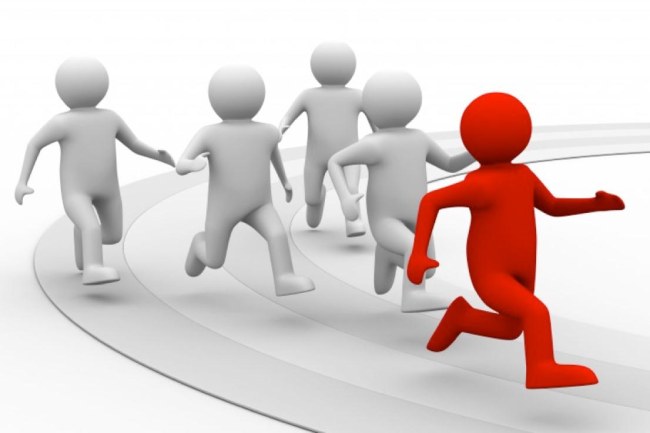 The essential lesson in the guide to design a logo is to keep a close watch on your competitors. Your direct competitors can be great contributors to ideas.
You can analyze what they do, what works for them, and how was it done. This works all the time because you have a common target audience.
You can also learn about things that did not work and can avoid it. Whenever you have an eye on them always try to get the answer to what makes you different from them.
Once you have the answer to ensure that it is included in your logo. It is necessary to keep yourself distinct from them.
You can think of improvising the campaigns that have already worked out for your competitors. Making it more interesting can also help you in generating organic traffic and a wider audience approach.
For instance, if the core players of your industry have their design in chrome then you can stand out by opting monochrome.
If they are modern then you can plan out for a traditional but apt design. The ultimate key is to ensure that they communicate the personality of your brand. And, at the same time make you recognizable instantly.
5. Make a wise design and pattern selection
If you do the research well with the above four-tips then by now you will have a clear idea of what you need.
The next important factor in the guide to design a logo is the impactful transition of ideas into patterns. There are various elements that can be considered here like shapes, colors, typography, graphics, etc.
We recommend you take all the elements step by step so that you can neatly complete the tasks. When you work on components after having an overall view it helps in adding a unique flavor. Things can go wrong if you get excited about the entire thing at once.
It is also important for you to realize that you need the right design aesthetic for your organization. You can consider the following and then make a smart decision.
Classic – A classic style can help you reach a broader audience and gives you better-staying power.
Retro – Also known as vintage, this style speaks volumes about the importance of culture and history to your audience.
Modern – These are considered minimalist designs that use whitespace and simple lines in the formation.
Handcrafted – This style clearly communicates that your firm stands for handmade quality and is individualistic.
These are just some examples; on researching you can find many other styles in sync with the guide to design a logo.
6. Give a thought on the type of Logo

This guide to design a logo shall remain incomplete without discussing the seven main types of logos.
1. Lettermarks – They are also known as monograms and are great to use if your organization has a hard or long name.
2. Wordmarks – If your organization has a great name then this is the type for you. It is straightforward and gives recognition value and personality.
3. Pictorial Marks – These types represent your firm with an image as they are easily recognizable iconic graphics. It can be paired with wordmarks for a better result.
4. Abstract Logo Marks – This type includes geometric forms that create something new for the organization and not rely on establishing an immediate connection.
5. Mascots – This type includes colorful animated characters for representing your business in an approachable and family-friendly way.
6. Combination Mark – To create an easily recognizable logo this type combines a symbol with a wordmark.
7. Emblem – This type includes a club of pictorial elements and words just like combination marks. The audience will find the text integrated into an icon/symbol in the final output.
7. Pay attention to colors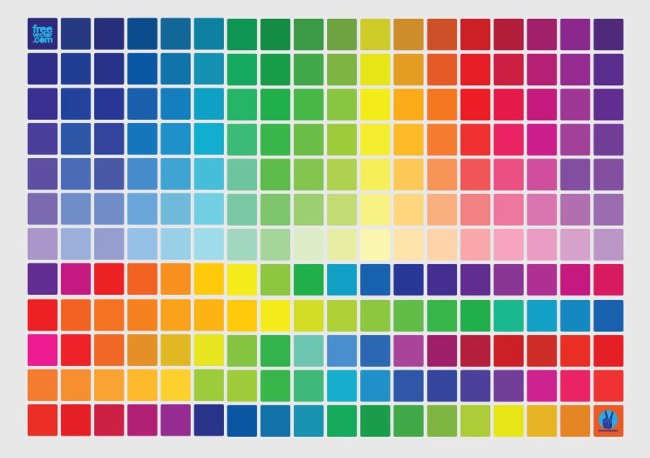 All it takes is a combination of colors to reflect different meanings. Colors come with psychology that they have certain emotions & ideas attached to them.
Some of them are listed below. By understanding the target audience, you can use it to your advantage.
Red – Use it for youthful and loud personality as it stands for passion, anger, and excitement.
Green – It is versatile and fits everywhere.
Blue – It is one of the classics and also a common choice. The color symbolizes maturity and trustworthiness.
Yellow – It is a cheerful color and widely used to convey accessibility and friendliness.
Orange – It is an energetic, vibrant, and playful choice.
Black – Features a modern, sleek, and luxurious look.
When you combine several colors the combination tells a different tale. The following are the color wheel combinations.
Complementary Colors – They create a dynamic look and lie across each other on the color wheel.
Analogous Colors – They create a harmonious aura and fall close to each other on the color wheel.
Triadic Colors – They are used for a bold and stimulating effect and are picked from three equal sections on the color wheel.
Selecting the right combination is an important lesson in the guide to design a logo.
8. Selecting the right typography
Selecting the right typography is important learning from the guide to design a logo. The selection of the font should be such that it completes and complements the design. To give a unique look there are four basic types of fonts that you can use.
Serif – In addition to giving a high-end and classic look, it makes the logo look timeless and chic. They look great with different designs because of its versatility.
Sans Serif – This is an ideal choice for achieving a clean and modern look. They are simple and sleek and work perfectly for modern brands with minimal requirements.
Script – If you are looking for the reminiscent of handwriting then this is the ideal choice. You can select from a variety of scripts to make your logo more individualistic.
Display – This type is decorative, eye-catching, and highly styled.
Using a combination of fonts is also a great idea to improvise the typography. Remember they must create the vibe that you are aiming for.
9. Dynamically communicate with the designer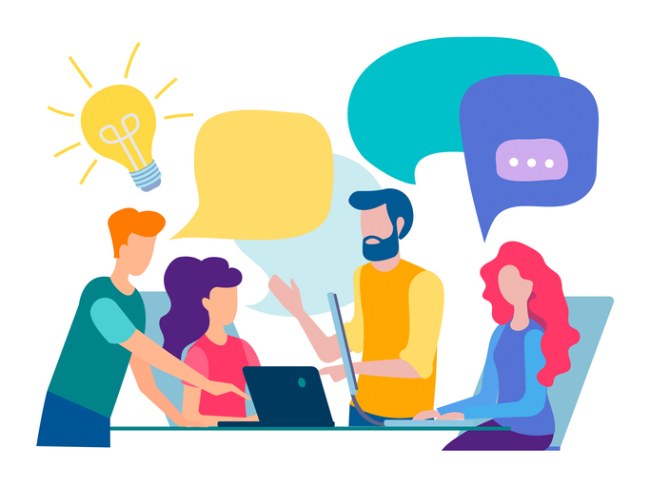 Communication is the most critical part of any successful project involving more than one person. Hence, one of the basic lessons from the guide to design a logo is to dynamically communicate with the designer.
To ensure that your designer understands who you are and what you need, it is essential to provide a clear brief.
The more information you release about your company and requirements the more helpful it will be. You must have faith in the designer's vision and trust the designing skills.
Sometimes it might take a little more time than usual but you will end up with the dream logo. Remember one thing, irrespective of any terms and conditions both of you must remain open to suggestions.
You must remember the fact the person you have hired is an expert and does this for a living. Clear feedback on the work gives them room for improvement.
It is practically impossible to create a unique art without both of you working together with each other. No matter how absurd and strange it may sound, but it is the truth. Creativity is a club of inputs and constructive criticism.
10. Evaluate your options
The guide to design a logo mandatorily includes evaluating as many options as possible. You can request feedback from potential customers, friends, and colleagues. The following are some things to consider for making a good logo.
It should be unique & distinctive, timeless, and memorable. It should reflect the identity of the organization. And, it must be able to work anywhere and in any size. For the evaluation process following are some questions to ask yourself.
Can people immediately tell you about your business and services?
Is it simple and easy to remember by your target audience or customers?
Does it do justice to all the needs of your firm?
Will it need a makeover in a couple of years? Or is it timeless?
Does it convey and appeal to the potential audience as you want it to?
Depending on the services that you provide and the products that you deal with, the needs are going to be different. It might be simple and elegant or it can be intricate and high-tech.
Hence, it is always a wise design to take a step back and consider the bigger picture. Therefore, evaluation helps you come to see the bigger picture.
11. Things to Avoid
Best results are obtained when you know exactly what to do and the right method to do it. But, in the guide to design a logo, here are some essential things the one must not do.
The clichés of your industry must not be given in. If you are a mechanic your design must-have tools. No, this approach is not positive. This makes you fall into the category of generic one and what we need is a unique one.
Avoid making it complicated for your target audience to interpret. It must be memorable and simplicity is the key to it. This does not mean you compromise with the concept. But, it should be simplified to the maximum level.
Being trendy is good, but overdoing it impacts your firm in a negative way. You must always remember that trends are temporary as they change gradually. We are trying to create a pattern that is unique, elegant, simple, and timeless. Hence, it is necessary to keep this in mind while going with the trend.
Do not hesitate from investing. An amateur friend, cousin, colleague, or sibling might do it for free. But, it will not create the impact that is required. Just don't save money because this is a one-time thing and requires experts.
12. Integration of design into a brand
So now that you know the do's and don'ts, is the process complete? No. This entire process will help you in achieving a perfect design that can represent you in all printing materials.
The next step is to officially include and integrate it into your website, invoices, and legal documentation. If you are an upcoming brand then things will not be difficult for you, because the integration process will be simple.
But, in case you are revising the logo then you will have to complete some specific documentation according to your region. Complete the integration process and you should be good to go for making an everlasting impression.
Conclusion
Creating a new logo is a journey in itself with lots of ups and downs. But, this entire process is going to a memorable and learning experience for you.
Do not take this in low light and ignore its importance. Just like your company name, in an ideal scenario, it is going to stay with you forever.
Take all the necessary efforts and hard work because when it comes to brand recognition and customer engagement it is going to pay off.