Are you aware of the striking difference between .com vs .net domain name extension? Well, it's pretty much crucial to know as it is essential to have its effect on your website.
Picking the right domain name lets your brand and search ranking have a healthy boost which is necessary for you to become more visible on the search intent.
At the same time, the domain name has an efficient impact in defining your type of business. Just like the domain name, the extension is going to reflect the purpose of your website. Hence you need to pick it carefully. Thus, have a look at this article to know more about this topic:
What Are? .Com and .Net Domain Name Extensions?
A domain name is your website refers to the address of it on the internet. Domain names always come along with an extension. Also, it is called a Top-Level Domain or TLD. E.g.: example.com, example.org, example.net etc.
Usually, one can pick a suitable one from the wide range of domain extensions while making and website. Most of the domain extensions do not come with any kind of restrictions for the using purpose. Hence a lot of new domain extensions are getting created every year.
However, the domain extensions usually come with a specific meaning, which is the main reason behind the .com vs .net debate. While picking a perfect domain name, you need to pick a domain name extension that rightly fits your business or purpose and helps you to have a very recognizable identity in the industry.
Difference Between .Com vs .Net Domain Names: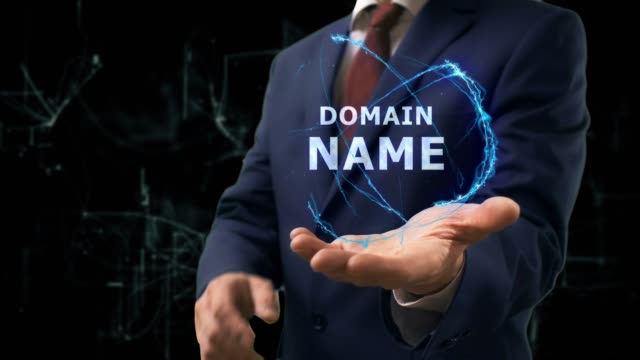 Knowing the difference between .com vs .net is very important to understand the purpose of the domain names. In the large group of domain name extensions, .com and .net are the most popular ones.
In case you are not getting your preferred .com domain name extension available, then you can opt for the .net. However, the .net is not at all an excellent option for your business in most cases.
Usually, the .com domain name refers to a "commercial" site. It can usually cover any business websites that want to earn money from an online source. Also, it is suitable for personal websites, portfolios, blogs, affiliate sites, and many more.
The ".net," on the other hand, stands for "network." It comes as the suitable one for networking, internet, and email service provider sites.
The ".org" domain extension, on the other hand, stands for the "organization." It was initially created for nonprofit organizations.
When Should You Choose a ".Com" Domain Name?
The .com domain extension for the internet is quite popular throughout the internet since the "dot-com bubble" made its advent in the 1990s. More than 40% of all the registered domain names come with the .com domains.
Also, it is a favorite for most of the users as it is much easier to remember than any other extensions. It is quite common and offers a site a very professional look. Nowadays, many mobile keyboards come along with a dedicated .com button which, is tremendously popular all over the world.
However, there is a problem with the .com extension. You can notice that the .com domain names are much popular, but most of the good names are already taken. However, you can also opt for various ways to get a perfect .com domain for your site.
Make sure that your domain name is representing your business and what you do.
In case your preferred domain is taken, then you can add a word before or after the name to make it unique. Also, adding your location is going to be unique.
Ensure that your domain name is easy to read, pronounce or remember. There is no need to use unnecessary hyphens or numbers in your domain name.
You can take help from the online domain name generators. These free tools are going to help you to acquire unique domain name extensions.
When You Should Use the .Net Domain Extension?
The .net extension may not be hugely popular as the .com extension, but it is just after the .com when it comes to popularity. Hence it makes the .com vs .net eligible much.
You can use the .net extension if you are offering internet, database hosting, networking, or any other kind of similar hosting services.
Many popular online design communities use the extension as .net which is quite popular as a domain extension. It rightly suits the websites as they want to build a network for their business purpose. At Least 4% of all the domain names which are registered use the .net domain extension.
Why You Might Be Tempted to Use the .Net extension
Though the .net may not be a prevalent one like the .com. But it can also be a beneficial choice for you sometimes to give your brand or website an awe-inspiring look.
The domain names which are registered as .net are usually the top alternative for .com. This can make you think that it is one of the most commonly used, but it is not!
Many of the well-known internet and network service provider companies use their domain extension as a .com for their business. And of course, 4% of them are still a lot in numbers which is more than 13 million.
In most cases, the .net domains are not really being used. Many businesses are registered as a .net extension so that no-one else can acquire it. They may not make use of their .net domains. Also, sometimes they opt for redirecting it to their .com site.
Also, there are some of the companies who opted for starting with a .net as they couldn't find their preference .com. Most of them later transferred to a .com domain extension while keeping the .net domain registered for their legal and other technical causes.
Choosing.Com vs .Net – Which One is Better for SEO?
The domain extension also has a very significant impact on the SEO of your site, which helps it to rank better.
So .com vs .net – which one is suitable for the domain extension and SEO boost? Whether you look for the .com or for the .net, it is not at all going to make any difference in the SEO. the search engine is going to treat both the domain extensions equally.
All you need is to focus on the best practices of SEO and create very useful targeted content for ensuring a high rank. Your domain is the most important part of your SEO, not the extension. Thus, try to input the keyword related to your business in the domain name, which is going to make it rank better.
Tips for selecting the best Domain name
To make sure that you are getting the proper domain name, you need to follow some of the useful tricks. But before that, you need to use the right domain extension for your domain name.
While ".com" is still the best, you can also use the other ones. You can also opt for the other domains like ".net" or ". org". In case they are also taken, it is better to think of a completely new one for you.
1. Brandable Over Generic
Picking creative and brandable domain names are always going to be more useful than the generic one. Keep in mind that your domain name is how your visitors are going to find you and create your identity on the web.
A brandable domain name is much more unique than a generic one which helps you to stand out as a significant presence on the web. A generic name, on the other hand, is stuffed with keywords which makes it much tougher to remember. Here is how you can do it:
Create innovative words: You can opt for creating your own choice of catchy and new words.
Make use of the existing words: You can use a thesaurus to find your own interesting words which are going to fit your brand.
Consider using domain name generators: These tools can be very helpful for you to create a very unique and brandable domain name from your keywords.
2. Short Is Better Than Long
So, what should be the length of your domain name? Another very important factor in deciding apart from .com vs .net. When it comes to the length of your domain, the shorter ones are always better.
The most common length for a domain name is approximately 12 characters. It is better to keep your domain name as concise as you can. You can also opt for 6-14 characters. In case you are not finding anything shorter, then it is better to opt for making it brandable.
3. Make Sure It's Easy To Type
Make sure you are not making your visitors frustrated enough while typing the domain name for your website. Just like most of the popular sites in the world like CNN, Yahoo, Google, Facebook, etc., make your domain name easy to spell.
Your visitors need to be able to type your domain name without having an issue. It is better to be easy to pronounce and easy to understand. You must not want your visitors to mistype your domain and enter on a different website. Hence think about it!
4. Make Sure It's Easy to Pronounce
You want your domain name to be popular and get talked about most of the time? Hence make it easy to spell. Your domain name needs to be rolled off easily on the tip of your tongue.
It makes sharing your domain name easier for your visitors, which they are going to share with their friends and customers.
You can opt for the spelling test for it. Pick a domain name on a piece of paper and ask at least 10 people to pronounce it. If the maximum number of people struggles to spell it, then it is better to simplify the name.
5. Avoid Hyphens and Numbers
You must not want your domain name to be misspelled by your visitors. Hence using too many hyphens or numbers in your domain name is not only going to make it difficult for one to spell it, but also it is tough to remember.
Thus, the domain name needs to be smooth and easy to type. Adding numbers and hyphens is only going to make it complicated. Hence stick to the letters only!
6. Consider Using "Niche" Keywords That Reflect Your Website
To make your domain name much easier and user targeting, it is better to use niche keywords in it. The name of your domain needs to reflect what you do to help people find you out easily.
Adding keywords can also help you in many ways to improve your SEO. Thus, you need to be very careful while deciding on a domain name. But make sure you are not stuffing the name with awkward keywords. Use the niche keywords which are more lucrative.
7. Think Long-Term Over Short-Term
You must think about the long-term relationship with your domain name, as it is going to define your brand and business for long years.
If you are thinking of changing the domain name in the future, it is going to cost you a lot of effort again. Hence it is better to pick one with which you are going to get stuck for a long time.
8. Check If It's Not Trademarked or Already Used
The domain name must be unique and different from every other existing one. Hence before you move forward with a specific domain name, go for checking if the name is already available on social media or if there are any trademarks registered with the name or not.
For building your brand, it is necessary to have the same name for your domain and social networks. This is going to build familiarity and make you more visible. But to avoid any legal issues, it's important to check if there are any trademarks or not.
9. Use Domain Name Generators When Stuck
Are you stuck? Available help for the name generators, which are going to offer you plenty of possible words for your domain. Some of the words you select may be already taken or have the trademark.
However, the domain generators come with plenty of fresh name ideas which are simply very useful and unique for your domain. You can use tools like Lean Domain Search, Wordoid, DomainHole, etc.
Frequently Asked Questions (FAQs)
How much does a domain extension cost?
A new domain name and extension is going to cost you near about 10-20 dollars per year. Buying an already registered domain may cause you more. A preregistered comes with its value based on popularity.
Where can I get a domain name?
To get your domain name, GoDaddy is the most recommended one. However, other options like Hostinger, Bluehost, HostGator, register.com are other platforms where you can opt to get a unique domain name for your business and brand.
Is .com or .org better?
Picking the right domain extension between .com or .org can be confusing for you. However, which one is better for you that completely depends on the type of website you are having.

If you have a nonprofit website, then the .org is going to be the suitable option for you. On the other hand, .com is great for businesses and commercial websites.

Bottom Line
In the ongoing debate between .com vs .net, the .com may sound like the winner, as it is the most popular one in the world of the web.
However, none of them offers any kind of striking difference to your website in terms of an SEO boost. Rather it is better to focus on the domain name much, as it is going to decide the flexibility of your site in the search results.
While using the extension, determine the type of website you are opting for and pick one that suits your brand. But for the best success of your business website, it is better to opt for the .com extension.