Your design can be a retro-styled approach that takes the audience to a good old day or modern emerging technology.
The simplest way to give your designs a feel and style that sets them apart from the competitors is through pixel art makers.
No matter how simple and alluring it looks, one requires some knowledge to create something meaningful out of it.
To ensure that you can start filling on the gridlines we have compiled this exclusive read for you. For you to know them all and select the best, we will walk you through the details.

This is a free-to-use and simple art tool which enables you to import the existing art. You can create your own images at any resolution or dimensions that you need to meet the demands of your project.
Additionally, importing is possible in edit pixel by pixel. You can do anything that you desire with the software as it offers preset palettes to emulate retro gaming consoles.
It is updated regularly which enhances its features and interface with time. Do not miss this out and let it top your list.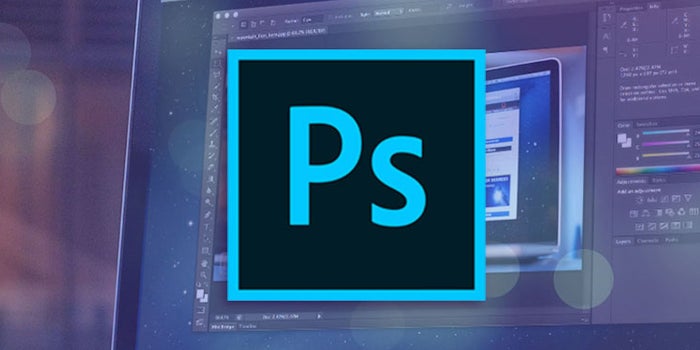 To edit an art on the pixel level, this is not the easiest program out here existing. You will have to zoom in and set a pencil or brush depending on the deal.
Additionally, you must manage the quirks that come from scaling down programs meant to make high-resolution pieces of art really pop.
But with the tools at your disposal and the potential that it has to generate the output, it will be worth the hassle.
Once you have your hands all set on its tools, it can be amongst the unbeatable pixel art makers for you.

One can do pretty much everything on Piskel as it is completely online, totally free, and a lot cooler. The deal here is that it is completely online which makes it browser-based.
Hence, operating it from mobile devices is also possible. This might be a little risky on small devices but with larger devices like tablets and iPad, it will be a show stellar.
Animating things and creating individual elements with distinctive identities is something it is known for across the globe.
Lastly, the user interface is super smooth and it gives you all the power to bring your imaginations to life.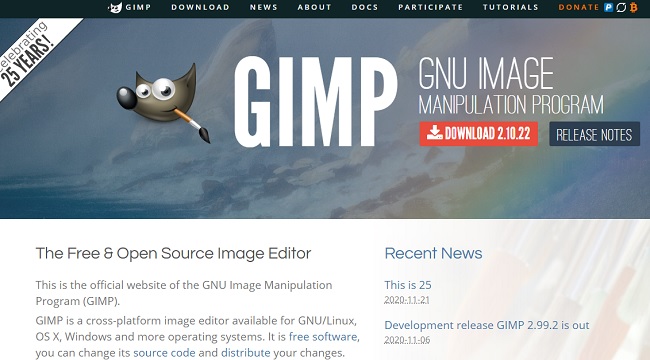 This is a one of its kind version that resembles similar features to that of Photoshop. It is open-source but comes with a slightly steeper learning curve.
Irrespective of that it still remains as one of the most looked at pixel art makers thanks to its potential delivering spectacular results.
Given the flexibility that it offers for modifications and new creations, it is one of the most liked software.
When you need ample power and are up for the learning curve then this is your program on a budget.

When it comes to the varied options in this distinctive segment this is a kind of anomaly. The concept here is to take existing images and pixelating them instead of creating original art.
To get the exact results you can rely on a variety of settings, color palettes, levels of pixelization, and saturation. When your needs are for non-commercial use then the license is absolutely free.
Restyling an existing library of art is the perfect use of this powerful tool along with other purposes.

This is one of the most robust pixel art makers in the entire market. It has been dedicatedly developed for pixel art whereas other programs like Photoshop and GIMP have a lot more under their hood.
Hence, its exclusivity and high delivery rate to achieve the required results makes it a preferred choice. Animation, palette control, alpha channel, layers, shading, blend modes, etc. are some of the tools that it offers.
Additionally, it also offers sprite rotation or blur distortion prevention. To ensure that you can automate your workflow it comes with command-line integrations.
Check out this amazing program that ensures that you can do everything that you think of.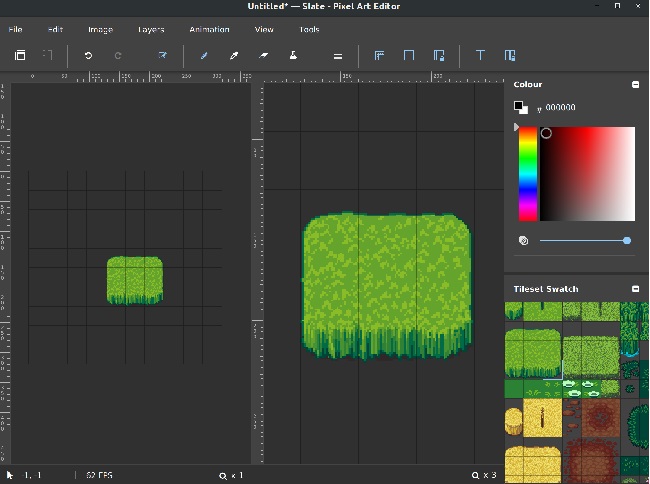 This is one of the finely developed options in the open-source software industry. This is not feature-rich as the others but it does the work well and meets your expectations.
Creating pixel-perfect art, animation sheets, and separating the entire project with layers is possible here. It works perfectly fine on platforms like Mac, Windows, and Linux.
Hence, irrespective of the platform that you are working on, this is an impressive program that you can make the most of. Try it today and explore a bunch of other features for fascinating output.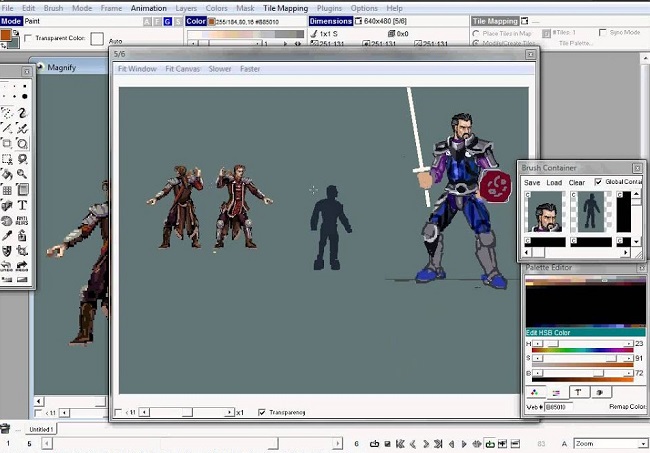 This is the final program in this compilation of best pixel art makers. This is one of the most acclaimed programs in the industry and preferred by giants like Gameloft, Ubisoft, and Digital Eclipse.
Such a user portfolio speaks volumes about the results and quality of work that it can generate. It is amongst the only few pixel art programs that offer an in-app title mapping engine and onion skinning.
Every single feature that a professional requires at any stage of the development is offered by Pro Motion NG.
Whether you need video game characters, creating elements for a website, or promotional materials, it has it all. Explore different versions offered by the company and choose the one that best suits your needs.
Read: Pros of Hiring PSD to WordPress Expert for WordPress Developers
Conclusion
The eight choices that are included above are some of the best and widely used in this sector. Hopefully, you will be able to end up with the one that can deliver the best results for your requirements.
Here you have great choices for level design and a professional suite for animation.
In case you just want to poke and style around pixel by pixel then easily accessible tools can do the work for you. Such tools will only require a few clicks and your task will be done.
Give this art a shot as it can prove to be different from what you might be doing regularly. Just have a glance back at the past and the resolutions that we are witnessing today.
You will definitely be inspired to do a lot with it.