Which method of attracting customers to your eCommerce business appears to be the most likely winner regarding ROI? Conducting a digital marketing campaign may appear to be the obvious solution. After all, the whole point is to get your company's name out there and bombard random users with benefits.
However, another method requires less investment and can yield even greater returns: eCommerce search engine optimization, also known as SEO for eCommerce.
You can increase the number of visitors to your site, experience significant growth, and leapfrog your competitors if you have the right tools and know-how to use them. Education in this practice can only benefit any entrepreneur, whether new or experienced. Here is some information about eCommerce SEO services.
What Is Ecommerce SEO?
SEO is the process of increasing the visibility of your website's positions on search engine results pages. This excludes paid search engine result placements like Google AdWords. Instead, it refers to the search engine's results organically for any given set of search terms.
SEO is the art of convincing algorithms that your website deserves to be at the top of search results pages for the most popular search terms in your field.
Why Are Ecommerce SEO Services Important?
Your ecommerce strategy should include SEO, and tackle its different aspects, including keyword research, competitor analysis and of course content creation.
Consider the various services less as complete solutions to the problem and more as integral components of a more comprehensive approach. All of these services feed into one another, organically increasing your website's rankings on search results pages and the number of visitors who come from those pages.
Ecommerce SEO Services, a rundown
SEO Site Audit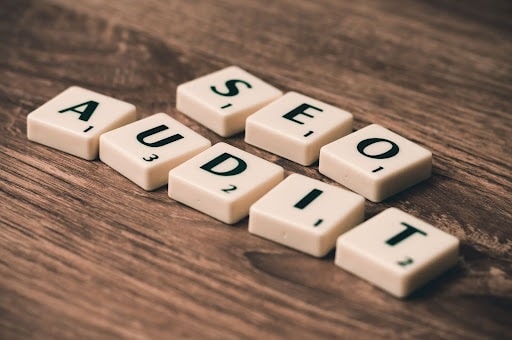 What it is: A process in which a program or person examines a website for problems that may reduce its SEO value is an SEO site audit.
An audit may examine dozens of different elements to evaluate many different aspects of a website's SEO.
These include technical details (page speed, canonical tags) and page content (use of keywords, inbound links, metadata).
Why do you need it: SEO site audits provide more insight into what is already working and what needs more work.
How to Do It Properly: Search for "SEO site audit" or "SEO audit" in Google and use the first non-advertisement results on the first page.
Keyword Research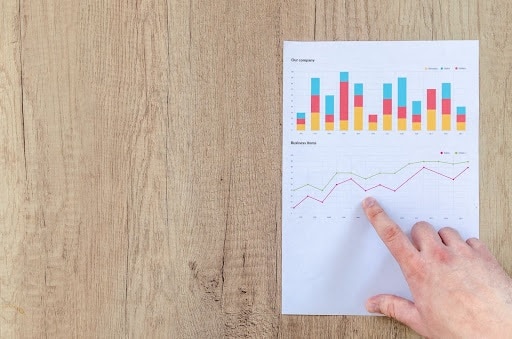 What it is: The practice of determining which combination of terms for a specific subject is the most commonly used by search engine users is Keyword research.
When using a SEO keyword research service, you must enter keywords related to your business's focus.
Why do you need it: You need to include the ones that are being searched for the most frequently.
How to Do It Properly: Write "beauty products for short healthy hair," not "beauty products." Then, put your research to good use by incorporating these keywords wherever possible.
Content Writing, Marketing and Optimization
What it is: The art of writing and uploading product descriptions, blog posts, informational sections, and other copy to your website is known as content marketing.
Why do you need it: Each new piece of content is an opportunity to cram some more keywords into your website, so you can provide additional information to your site visitors. If your content is of sufficient quality, it can increase your domain authority, resulting in even higher rankings.
How to Do It Properly: When you add content to your website, make sure that high-ranking keywords are built in from the ground up. Introduce them in the first hundred words, sprinkle them throughout the text, including one heading, and include them in the meta tags and meta title.
Of course, you can't just throw them in wherever you want and as many times as you want (a practice known as "keyword stuffing"). Check that your keywords are relevant to the context of your copy.
Link Building
What it is: Anything that involves getting other websites to include external links connecting their pages to yours is referred to as link building.
Why do you need it: If websites with high authority begin to link to your website, the algorithms will begin to regard you as authoritative and will raise your standing accordingly.
How to Do It Properly: To begin, create high-quality content that readers will find informative, engaging, and reliable. Crawling pages can take some time, and you may not see any results for some time. Finally, be patient and have faith.
Website Optimization
What it is: Website optimization, also known as "on-site SEO," refers to any changes made to your website to improve SEO. Interlinking (building links between pages on your website); adding keywords to headings, meta tags, and meta titles; and inserting robots.txt files are a few examples.
Why do you need it: Even minor changes, applied consistently across all of your pages as needed, can mean the difference between appearing on Page 1 and being relegated to Page 2.
How to Do It Properly: There are programs, such as Yoast for WordPress that can assist you in determining where you can make these improvements. Even better, as you use these programs, you will gradually learn how to identify them on your own.
Summary
The SEO value of your website can be an albatross or an asset, and anything you can do to improve it will only help your business grow.
Hopefully, you now understand how it works and how multiple eCommerce SEO services can help you. Begin incorporating this information and practices into your overall strategy as soon as possible.